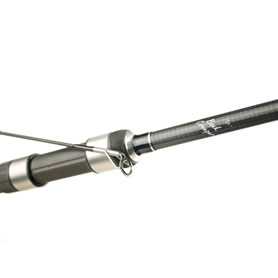 Built from the Low Resin 36t carbons as used on the 'S'-Range carp rods and with the 'Perdurable' blank finish these rods are extremely light, yet strong with very smooth actions and subtle tips.
The 'S'-Range Bank Creeper at 10' makes a lovely all-round stalking rod and its soft, forgiving tip will free-line baits in the margins and cope with heavy lunges of big fish close in. The 'S'-Range Bank Creeper 10' S.U. has been designed for landing carp from a boat or for heavier stalking work. The shorter length is ideal for playing fish when afloat.
The 8'6" Margin Creeper 'S' makes an ideal rod to keep in the boot for those just in case moments and for the more confined spaces in between trees, whilst the 6' Tree Creeper 'S' is ideal when you are really in the undergrowth for 'hit and hold' fishing.
 
You can choose to customise this rod, or you can buy online, as standard finish from www.johnsonrosstackle.co.uk